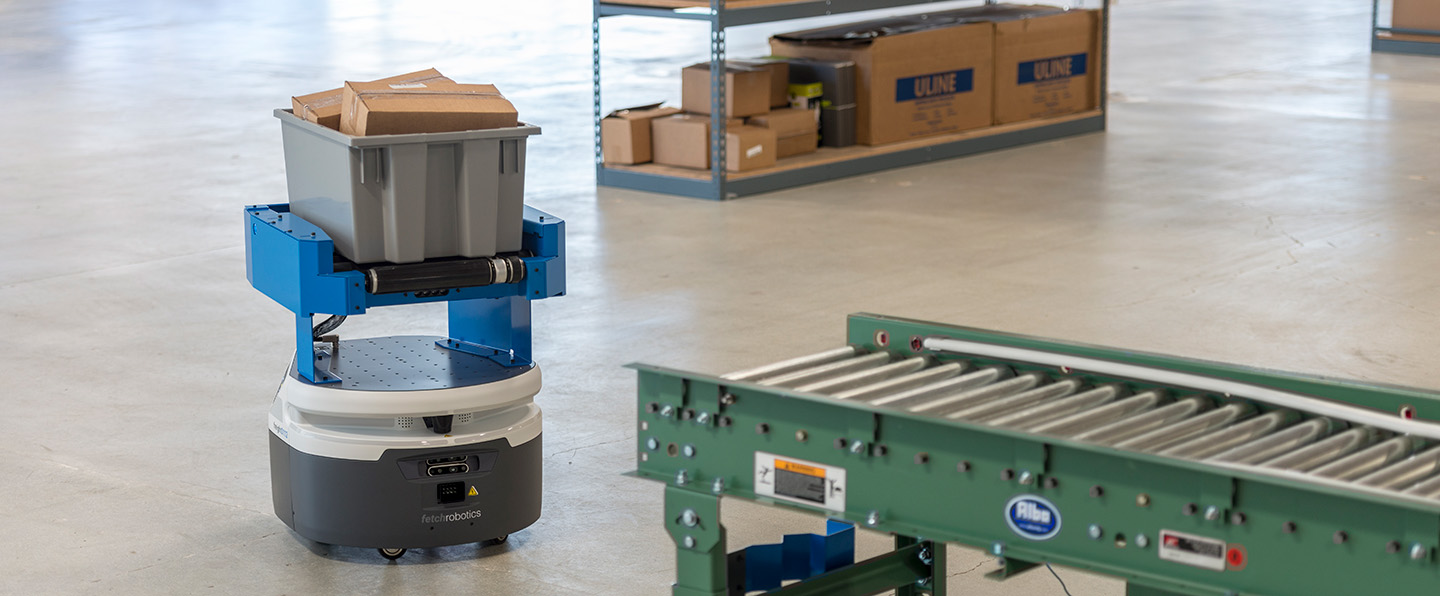 Automated Robots for Your Warehouse
Have you considered using mobile robots to streamline fulfillment?
Zebra and Fetch's combined power elevates human and robotic performance by augmenting their capabilities and coordinating their work and movement in real-time. The result: faster fulfillment, timely replenishment, and autonomous movement of material for higher efficiencies, customer satisfaction, and ROI. Explore the latest autonomous robot solutions for your warehouse, distribution center, or manufacturing facility.
Strategic Systems Helps You...
Select
If you want to enhance employee performance in your facility – we will guide you through selecting the right autonomous robot solution. We start by evaluating your facility's technology needs and creating an effective fulfillment strategy.
Configure & Implement
After selecting the ideal mobile robot for your facility, we will help you set up and deploy your mobile robots in your facility. Our team is readily available during your device implementation to support your team.
Train
We get your vital stakeholders on board with your device deployment through device training for you and your team. Participating in device training helps your employees adapt to a new device faster and limit disruptions in your workplace.
Manage & Support
We support our clients even after we complete implementing their devices inside their facilities. Our post-device deployment includes access to help desk professionals, spare pool management, and Rapid Equipment Exchange to ensure minimal disruptions in your workplace.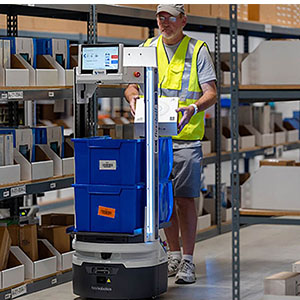 Autonomous Mobile Robots
Accelerate employee productivity throughout your facility by decreasing material handling tasks by up to 50%. Reallocate existing labor to higher-value work, increase employee retention, and reclaim up to 15% of your warehouse capacity with a broad range of autonomous mobile robots (AMRs) from Fetch Robotics—now supported by the unrivaled Zebra portfolio.
Schedule Consultation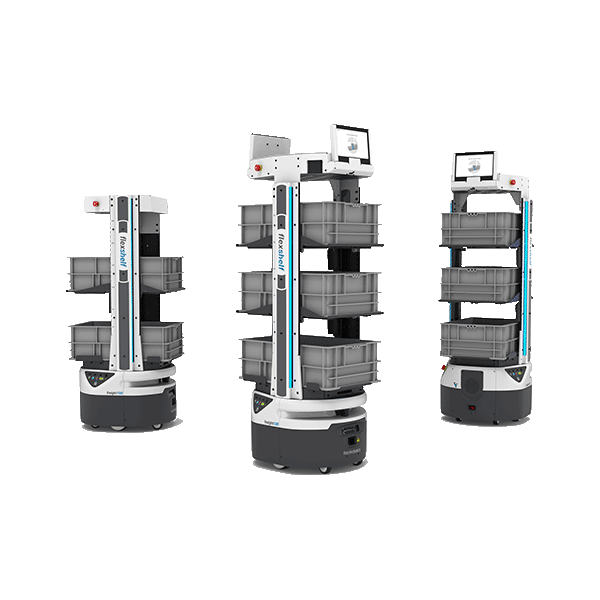 FlexShelf
The FlexShelf helps your employees quickly and accurately pick and pack orders faster than ever before. This robot can help reduce labor shortages' impact on your facility and is compatible with handheld and voice commands. Other product features include a glove-friendly touchscreen and USB connections.
Industries
Warehouse Management
Use Case
• Order picking
• Order packing
• Workflow automation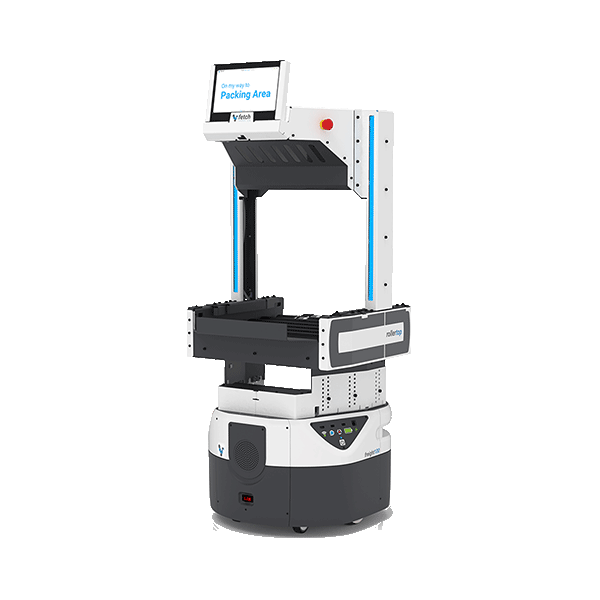 RollerTop Guide
Maximize employee productivity while picking and packing with the RollerTop Guide. This robot optimizes worker picking rates and can help you reclaim space in your warehouse. Product features include USB connections, and a multi-function smart LED notification system.
Industries
Warehouse Management
Use Case
• Order picking
• Order packing
• Workflow automation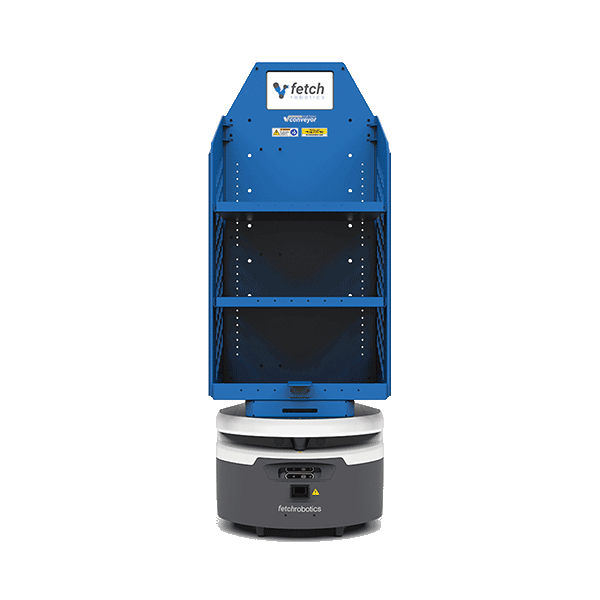 HMIShelf
Autonomously transport picked orders in your warehouse with the HMIShelf. This robot's customizable shelving system can carry a variety of bins, totes, and packages effortlessly. Product features include a user-friendly touchscreen and a max payload weight of 78kg (172 lbs.)
Industries
Warehouse Management
Use Case
• Order picking
• Order packing
• Workflow management
Explore Our Entire Zebra Product Portfolio
Looking for something else? View Zebra's portfolio at a glance here.
Our Partners
We have built strong partnerships with leading mobile platform providers and device manufacturers so that you can minimize downtime of your business-critical mobile operations and maximize the ROI you get from them.



Ready to deploy mobile robots in your facility?
We want to help you select a mobile robot that fits your facility's needs. Get in touch with our team to discuss your technology needs.
Related Solutions
Discover Strategic System's comprehensive, industry-focused, and business-aligned solution offering. Our depth of experience and resources ensure you stay on track to reach new levels of productivity and efficiency and drive a competitive advantage for your business.
Ready to
get started?
Our team want to help you select a robotics solution that fits your facility's needs. Get in touch with us today to discuss your needs.