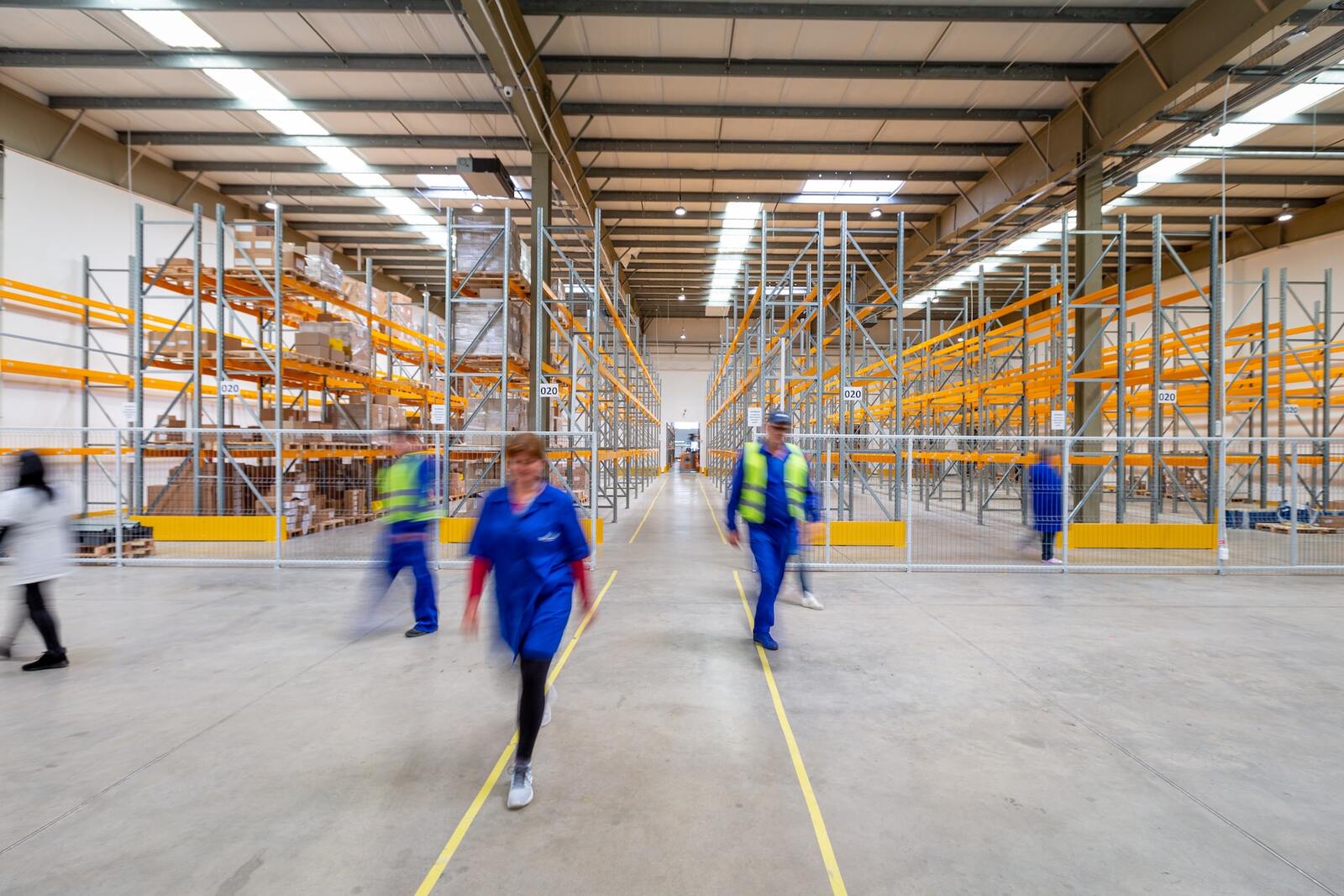 RFID Warehouse Management and Tracking Solutions
Unlock the performance edge of your warehouse and distribution centers.
Your warehouse operations must keep pace with the complex, fast-moving supply chain in today's world. In order to do that, you need to modernize your warehouse with technology that can automate and streamline warehousing operations. Strategic Systems takes a layered approach to modernizing your warehouse, tackling your biggest operational challenges, and creating a scalable technology foundation for future growth and advancements.
Zebra Mobile Computers

Zebra Rugged Scanners

Zebra Thermal Printers

Zebra RFID Technology
Zebra Intelligent Edge Applications

Mobile Device Services

RFID Enablement
Streamline workflows, tighten security, and track assets in yards and at terminals.
Enhance efficiency and product visibility from distribution centers, manufacturing plants, and transportation terminals with asset tracking technology solutions. Strategic Systems helps you implement Zebra's yard and terminal management system that provides real-time data about yard location, status, and assets. The yard and terminal system also enhances communication among gate staff, yard drivers, dock personnel, warehouse managers, and carriers, so each key player knows when and where they need to be.
Zebra Locationing Technology (RFID and RTLS)

Zebra Mobile Computers

Zebra Vehicle Mounted Computers

Zebra Tablets
Zebra Printers

RFID Enablement Services

Mobile Device Services
Improve the fulfillment journey from your floor to the customer's door.
With the rise of e-commerce and customer demands, it can be a challenge to keep delivery costs down but customer satisfaction up. We help you deploy a seamless fulfillment operation with proactive fleet maintenance, route planning, and final proof of delivery solutions designed by our team with Zebra technology.
Zebra Scanners

Zebra Tablets

Zebra Mobile Computers
Zebra Wearable Computers

Zebra Printers

Mobile Device Services
Enhance performance from warehouses to distributions centers, to delivery.
Stay on the edge of supply chain performance with leading technology solutions from Strategic Systems. Reach out today to discuss your warehouse and distribution goals.
What is the Strategic difference?
Wherever you are in your technology journey, Strategic Systems offers leading-edge technology solutions that are comprehensive, industry-focused, and business-aligned to accelerate the achievement of desired business outcomes. As a premier Zebra partner and Advanced RFID Specialists, we have access to industry-leading technology that will modernize your warehouse. Strategic Systems is the technology partner with the depth of experience and resources to give your business a competitive edge and take you to new levels of efficiency and productivity.
How can we help?
We're here to help you reduce the cost and complexity of your warehouse technology investments. Get in touch to discuss your technology needs.