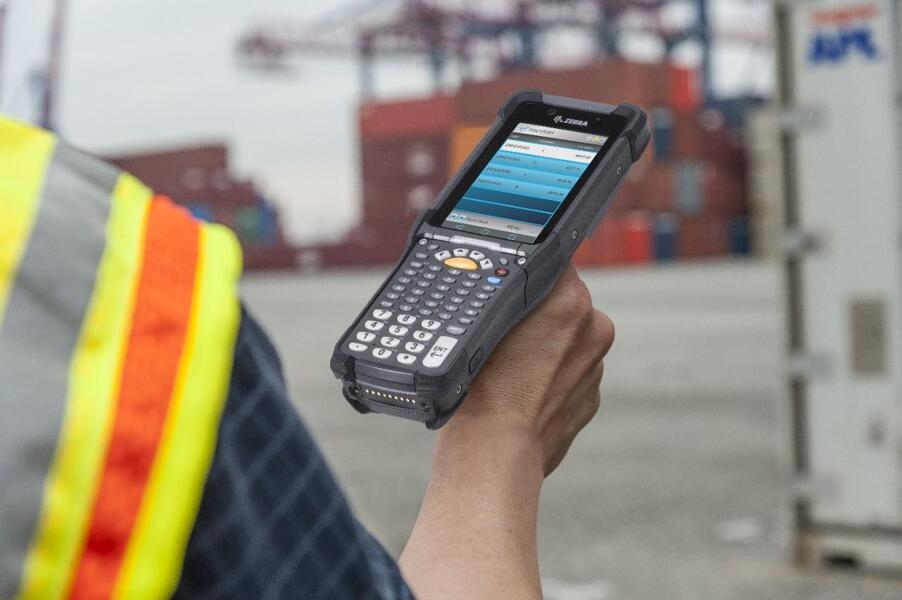 Scalable SAP Infrastructure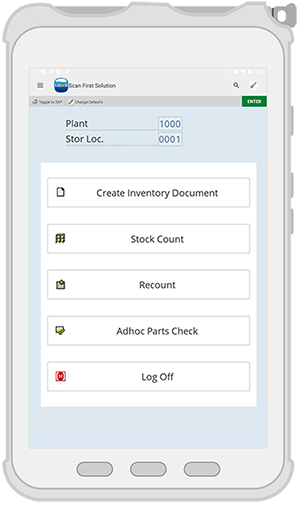 Are you planning to implement SAP infra
structure?
Empower your IT department to create a scalable SAP infrastructure for your business. Without SAP, your IT team cannot effectively manage your business's computers, printers, routers, servers, etc. Liquid UI helps your IT team reimagine your current SAP infrastructure and creates a scalable solution for your business.
Liquid UI Features
Productive and intuitive UI
Give your users a complete SAP GUI on Android – leveraging UI richness that they already know and stay productive. You can modify the screen layout like hiding the pushbutton toolbar or even go into full-screen mode for optimal screen usage and better usability – without programming.
Run SAP on your Zebra devices in a matter of hours
Why wait for mobility when you can achieve it in a matter of hours? It is why Liquid UI partners with Zebra Technologies to enable an easy way to mobilize your SAP.
World-class security & encryption
Liquid UI for Android supports end-to-end TLS-based encryption. Thus providing your enterprise more control over wirelessly transmitted data between the app and your SAP. Additionally, with biometric lock support, you can be confident that your company data is protected from unauthorized access even when the device is lost.
Fully programmable barcode integration
Populate your SAP fields with a barcode using an Android's device built-in camera or third-party hardware such as Linea Pro. Furthermore, edit the scanned data or program an action after scanning to trigger events like auto-populate, auto-enter or auto-tabbing.
Liquid UI Assistant
Perform actions through voice commands, ultimately freeing hands and driving efficiencies. The actions include executing an SAP transaction, performing data entries, running reports, and posting a transaction.
Workflow and approvals support
Create a universal SAP approval solution across your different processes like purchasing raw materials, raising invoices, reviewing blocked sales order and more.
Built-in OCR engine
Populate your SAP fields with an OCR scan using an Android device's built-in camera. Liquid UI's built-in OCR engine can be invoked on any input field in your existing SAP transaction or dynpro.
Single sign-on support
Unlock your SAP users with single domain credentials across mobile and desktop devices. It enables you to login to SAP directly from your Android devices like Samsung Tab Active2 and CipherLab using Windows Active Directory with Kerberos authentication, SAP Portal, and SAP Trust.
Integrate with hundreds of web services
Liquid UI for Android provides end-to-end integration with third-party programs like Salesforce, Google Maps, and PDF – enabling you to use the applications that you already know and stay productive.
Notifications and badges
Boost your user productivity with Liquid UI for Android that lets users track and manage SAP processes via notifications like notifying maintenance department about abnormal or exception activities in the plant area. With Robotic Process Automation (RPA) for SAP, send notifications directly to your users' Android devices.
Drive Productivity
Liquid UI's interface adapts to your employees' work habits and provides a role-based dashboard. Liquid UI allows users to access notifications and work orders efficiently.
Remove Guesswork
Give your employees access to relevant reports on the go. The app displays real-time information so your employees can make informed decisions wherever they are.
Prevent Errors
Reduce human errors with simplified and customized screen layouts. If desired, add additional fields for data validation guided by your current business processes.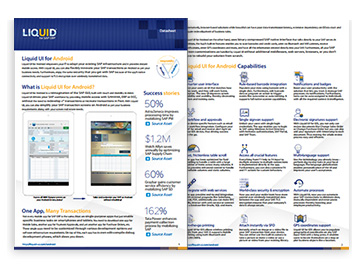 Zebra Enterprise Android Devices
As Zebra Premier Solution Partner, Strategic Systems can provide you with a device for any environment. We can help you integrate all the applications and business tools you need and configure your devices to fit any workflow on an Android OS.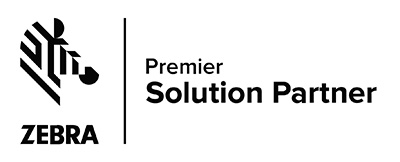 Optimize & Reimagine
Your SAP
Infrastructure
Create SAP solutions that optimize your business's processes. Contact us today to discuss your software needs.
Related Products
Discover our extensive hardware portfolio that helps you create a seamless user experience for your employees. Our hardware solutions can optimize internal workflows and increase employee productivity.
How can we help?
Our team is looking forward to discussing your upcoming software project. Contact us today to get started.