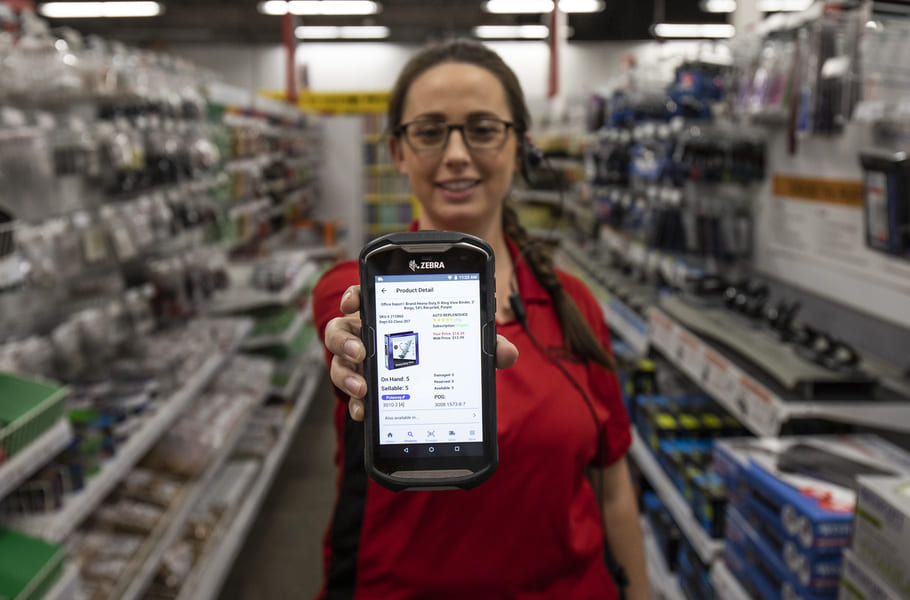 Modernize Your Mobile Computers & Tablets
Are you planning to deploy mobile computers or tablets?
Working with outdated technology is a frustrating and time-consuming experience for your workforce. Deploying cutting-edge, updated mobile computers or tablets in your facility can streamline internal business operations and improve productivity.
Strategic Systems Helps You...
Select
If you're looking to modernize your current devices or equip a new facility – we will help you navigate the entire process. We start by evaluating your facility's needs and designing a holistic technology strategy to set your business up for success.
Configure & Implement
After you select your devices, we help you set up and deploy your new devices into your workforce. Our team is on-site and available to ensure a seamless technology roll out.
Train
We get every critical user on board with your new technology by conducting training for you and your team. This training facilitates quicker user adoption and minimal disruptions once your devices are in employees' hands.
Manage & Support
We offer our clients continuous support for their hardware solutions even after implementing them in their workplace. Strategic System's support resources include access to help desk professionals, spare pool management, and Rapid Equipment Exchange to ensure minimal device downtime.
Explore Our Entire Zebra Product Portfolio
Looking for something else? View Zebra's portfolio at a glance here.
Mobile Device Product Partners
We have built strong partnerships with leading mobile platform providers and device manufacturers so that you can minimize downtime of your business-critical mobile operations and maximize the ROI you get from them.



Schedule your mobile computer or tablet discovery call today.
We want to help you select an ideal mobile computer or tablet for your organization. Get in touch with us today to discuss your hardware needs.
Related Solutions
Discover Strategic System's comprehensive, industry-focused, and business-aligned solution offering. Our depth of experience and resources ensure you stay on track to reach new levels of productivity and efficiency and drive a competitive advantage for your business.
How can we help?
We want to help you select an optimal mobile computer or tablet for your workforce. Contact us today to discuss your organization's needs.