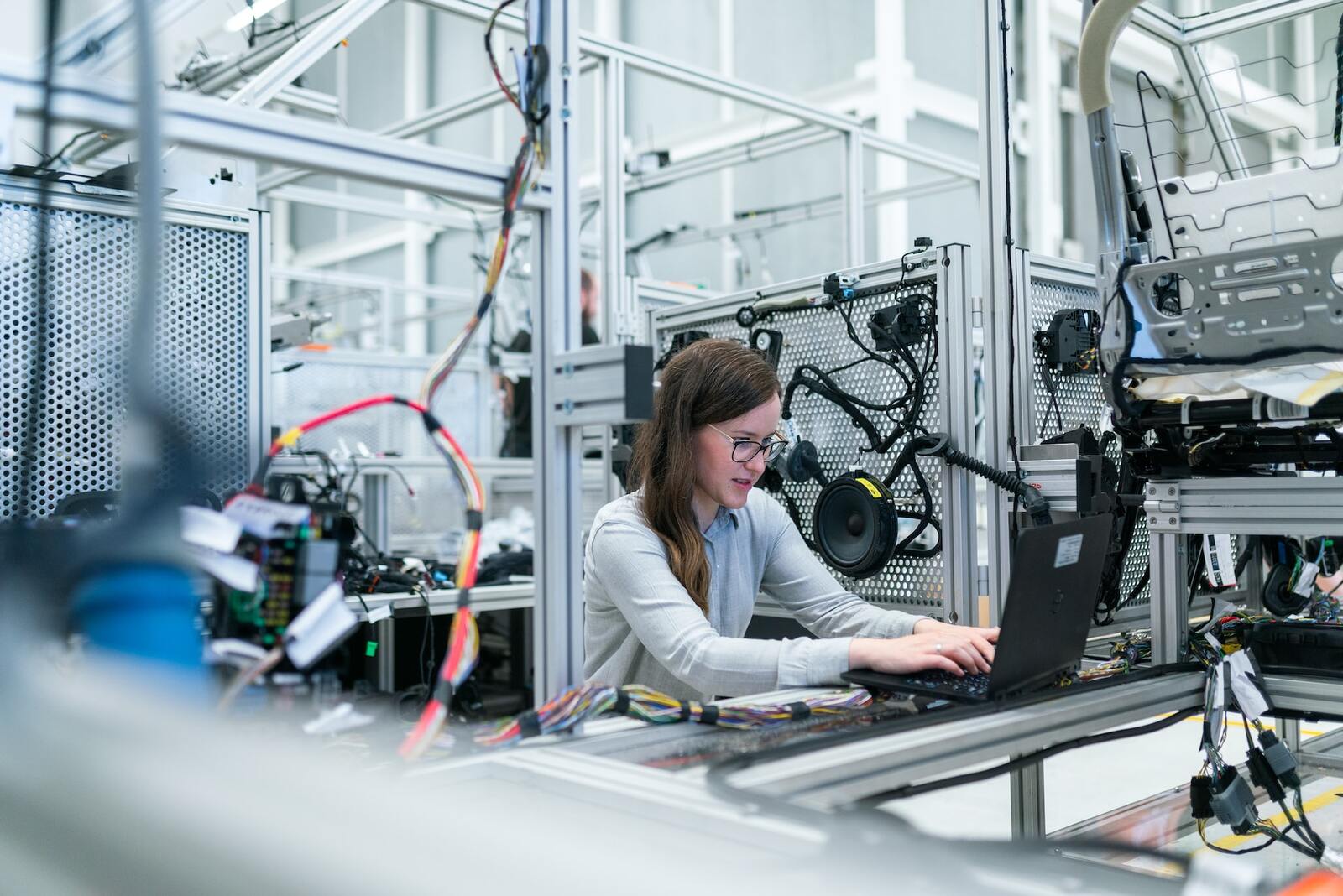 Manufacturing RFID and Mobility Solutions
Plant Floor Operation & Communication
Connect key people and assets – like operators, technicians, and machines – seamlessly.
Connectivity and communication throughout the plant floor and warehouse has always been an industry challenge due to disjointed systems and technology and unreliable networks. Integrating Zebra's rugged handheld and tablet computers into your communication enables managers to coordinate tasks instantly, team members to report back quickly, and machine monitoring at your fingertips. Strategic Systems provides all the support and implementation services you need for a successful technology roll out.
Zebra Tablet Computers

Zebra Mobile Computers

Zebra Touch Computers
Zebra WorkForce Connect

Mobile Device Services

Advanced Wireless LAN Services
Asset Tracking & Inventory Management
Improve traceability of parts, ingredients, fleet vehicles, and more.
Reduce search times and product misplacements or streamline assembly line processes with RFID warehouse solutions. Strategic Systems helps you plan and implement effective RFID application to gain enhanced visibility and real-time process control of your warehouse. We partner with Zebra to bring you top-of-the-line rugged technology and solutions like scanners, sensors, and RFID to create an agile facility.
Zebra Mobile Computers

Zebra Wearable Computers

Zebra Printers

Zebra RFID Technology
RedBeam Asset Tracking Software

RFID Enablement Services

Mobile Device Services
Plant Productivity & Quality Assurance
Shift to customer-responsive, lean plant floors for quicker and higher-quality production.
Today, consumers expect quality products and rapid turnaround times that can put a strain on your production lines and processes. Reduce the complexity of your plant operations and supply chain through simple, intelligent, end-to-end technology solutions from Strategic Systems and Zebra. We help you get the job done right by optimizing your processes and assets with sensor tags, scanners, machine vision technology, and more.
Zebra Mobile Computers

Zebra Touch Computers

Zebra Printers

Zebra RFID Technology
Zebra Thermal Paper & Other Supplies

RFID Enablement Services

Mobile Device Services
Integrate efficiency and visibility into your plant floor.
Minimizing downtime and maximizing productivity is critical your manufacturing plant. Get in touch with Strategic Systems to start designing a technology solution to help your plant succeed.
What is the Strategic difference?
Wherever you are in your technology journey, Strategic Systems offers leading-edge technology solutions that are comprehensive, industry-focused, and business-aligned to accelerate the achievement of desired business outcomes. As a premier Zebra partner and Advanced RFID Specialists, we have access to industry-leading technology that will empower your operators, technicians, and machinery to perform their best. Strategic Systems is the technology partner with the depth of experience and resources to give your business a competitive edge and take you to new levels of efficiency and productivity.
How can we help?
We're here to help you reduce the cost and complexity of your manufacturing technology investments. Get in touch to discuss your technology needs.