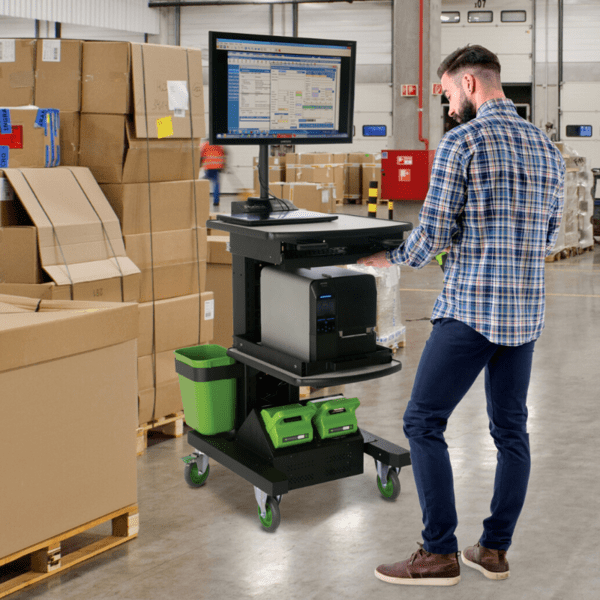 Powerful Mobile Workstations
Are you planning to implement powered workstations?
Working at a stationary workspace hinders your employee's mobility inside your facility. Deploying mobile workstations increases speed and accuracy when scanning and labeling products traveling through your warehouse.
Strategic Systems Helps You...
Select
If you're planning to update your current mobile workstations or install them in your new facility – Strategic Systems will guide you through the entire process. We start by assessing your facility's technology needs and designing a comprehensive technology strategy that sets your business up for success.
Configure & Implement
After you pick the ideal mobile workstations for your facility, we will help you set up and implement your workstations into your workforce. Our team is readily available to support you during your hardware implementation.
Train
Convince your vital users to support your hardware solution by attending device training. This training facilitates faster device adaption and minimal disruptions once your devices are in employees' hands.
Manage & Support
We offer continuous support for your workstations after deploying them in your facility. Our support resources include access to help desk professionals, spare pool management, and Rapids Equipment Exchange to prevent device downtime.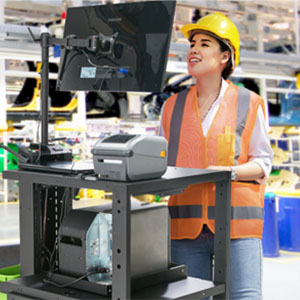 Powered Workstations
Create a cost-effective mobile workspace that increases your employee's productivity. Powered workstations are customizable and can accommodate a variety of different accessories.
Schedule Consultation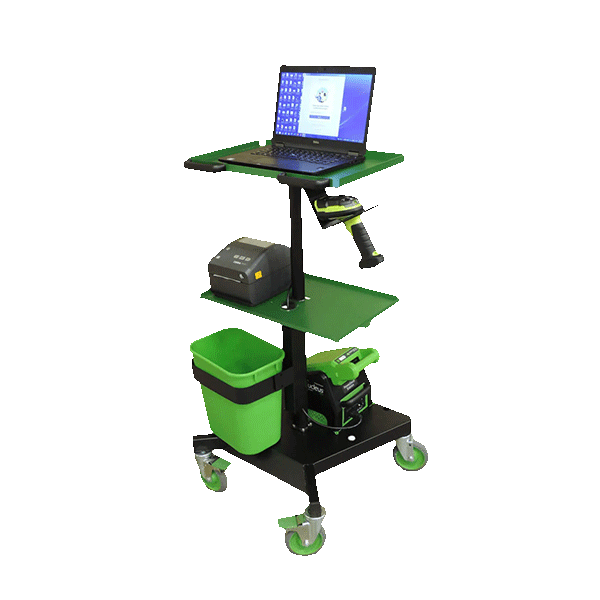 LT Series
Provide your employees with a mobile work solution with the LT Series Workstation. This workstation is ideal for powering a laptop, small thermal printer, and scanner throughout an eight-hour shift. Other product features include a durable design and 20 lbs (9.1 kg) weight limit on each shelf.
Industries
Retail
Manufacturing
Warehouse Management
Use Case
• Inspection
• Product labeling
• Inventory management
• Point-of-sale
• Shelf labeling
• Quality testing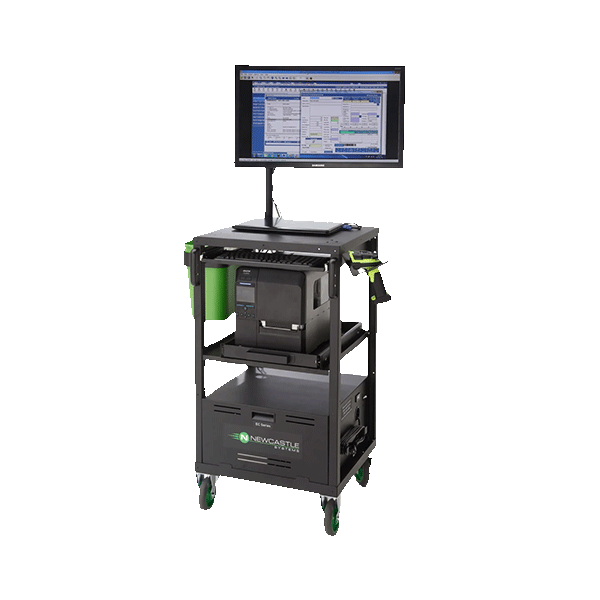 EC Series
Give your employees a compact workstation that delivers proper mobility inside your facility. The EC Series is a lightweight workstation that can power a laptop, small printer, and scanner for over eight hours. Product features include an adjustable shelf and an optional slide-out tray.
Industries
Retail
Manufacturing
Warehouse Management
Use Case
• Price/Inventory Checks
• Item Locator
• Assisted Selling
• Planogram Management
• Delivery Tracking
• Inventory Management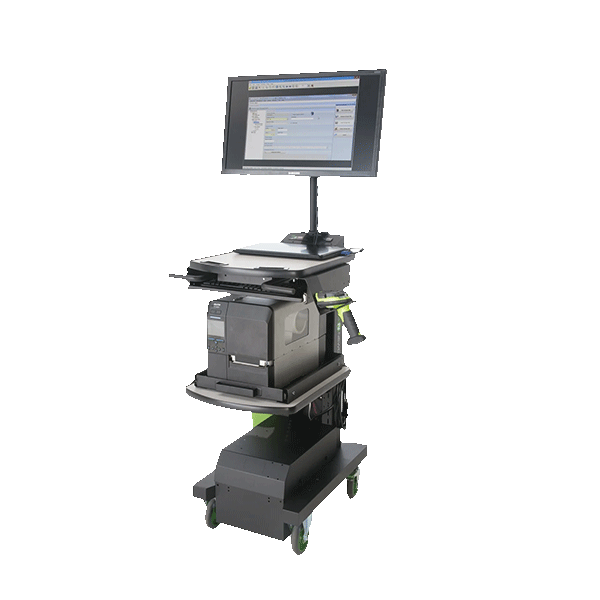 NB Series
The NB series provides your employees with a robust mobile work solution. This device can accommodate a variety of accessories to create a customized workstation for your employees. This workstation comes in two sizes, and the shelves are adjustable for optimal comfort.
Industries
Manufacturing
Warehouse Management
Retail
Use Case
• Quality testing
• Supervision station
• Cross-docking
• Shelf labeling
• Point-of-sale
• Inventory Management
Work with a Newcastle Partner
Strategic Systems is a highly qualified Newcastle partner. We expertly execute mobility fulfillment solutions unlike any other partner in the Newcastle ecosystem.

Are you ready to give your employee limitless mobility?
Powered workstations give your employees limitless mobility inside your facility. Contact us today to discuss your technology needs.
Related Solutions
Discover Strategic System's comprehensive, industry-focused, and business-aligned solution offering. Our depth of experience and resources ensure you stay on track to reach new levels of productivity and efficiency and drive a competitive advantage for your business.
Ready to
get started?
Our team is looking forward to discussing your upcoming powered workstation deployment. Contact us today to discuss your technology needs.