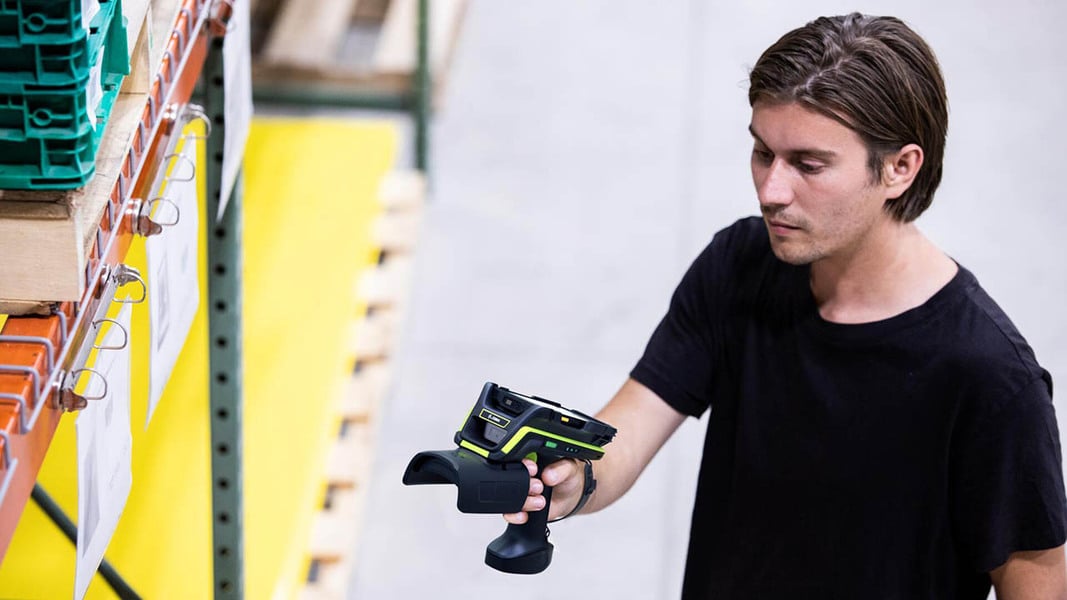 RFID Technology Solutions
Enhance visibility and management of your products, people, and processes with a modern, sensor-based locationing solution.
Leverage Industry-Leading RFID Solutions
Data drives informed business decisions that improve processes, productivity, and customer experiences. Incorporating IoT and RFID (radio frequency identification) technology into your daily operations helps you capture more data, more accurately, to make the most informed business decisions.
Strategic RFID Enablement Process
Strategic Systems offers a proven method to systematically determine if RFID is right for your company from a business and technology standpoint. We design RFID solutions that will make your business more data-driven, increase inventory accuracy, and streamline productivity and workflows.
Discovery
Take a complimentary 30–45-minute call with an RFID specialist to discuss the items you want to track, how they move, and where you store them. This helps us determine if RFID is a viable solution to your business problem.
Demonstration
We configure a demo based on information gathered during the discovery call. If the solution meets your project requirements, we'll provide a proposal with cost estimate and recommend you schedule an RFID survey.
Survey
The comprehensive RFID survey ensures that RFID tags and antennas deliver optimal data capture. Afterwards, we'll provide a detailed report to facilitate installation and commissioning should you choose to move forward.
Implementation
Implementing your RFID solution typically occurs 4-6 weeks from the date of purchase. During that time, we'll assign a dedicated project manager and a point of contact for ongoing support and get your RFID enabled and in-use in no time.
Proud Providers of Zebra's RFID Hardware & Software
Strategic Systems is a Zebra Premier Solution Partner, ISV Partner, and Advanced RFID Specialist. We bring together Zebra's industry-leading RFID products with innovative applications and ongoing technical support to help you achieve a new level of success in your operations.

Schedule your RFID discovery call today.
Interested in seeing if RFID is a fit for your business? Get in contact with us so we can discuss your business needs and start designing your RFID solution.
Related Solutions
Explore our solutions designed to support your enterprise technology needs.
How can
we help?
We're here to help you reduce the cost and complexity of your mobility and RFID investments. Get in touch to discuss your technology needs.