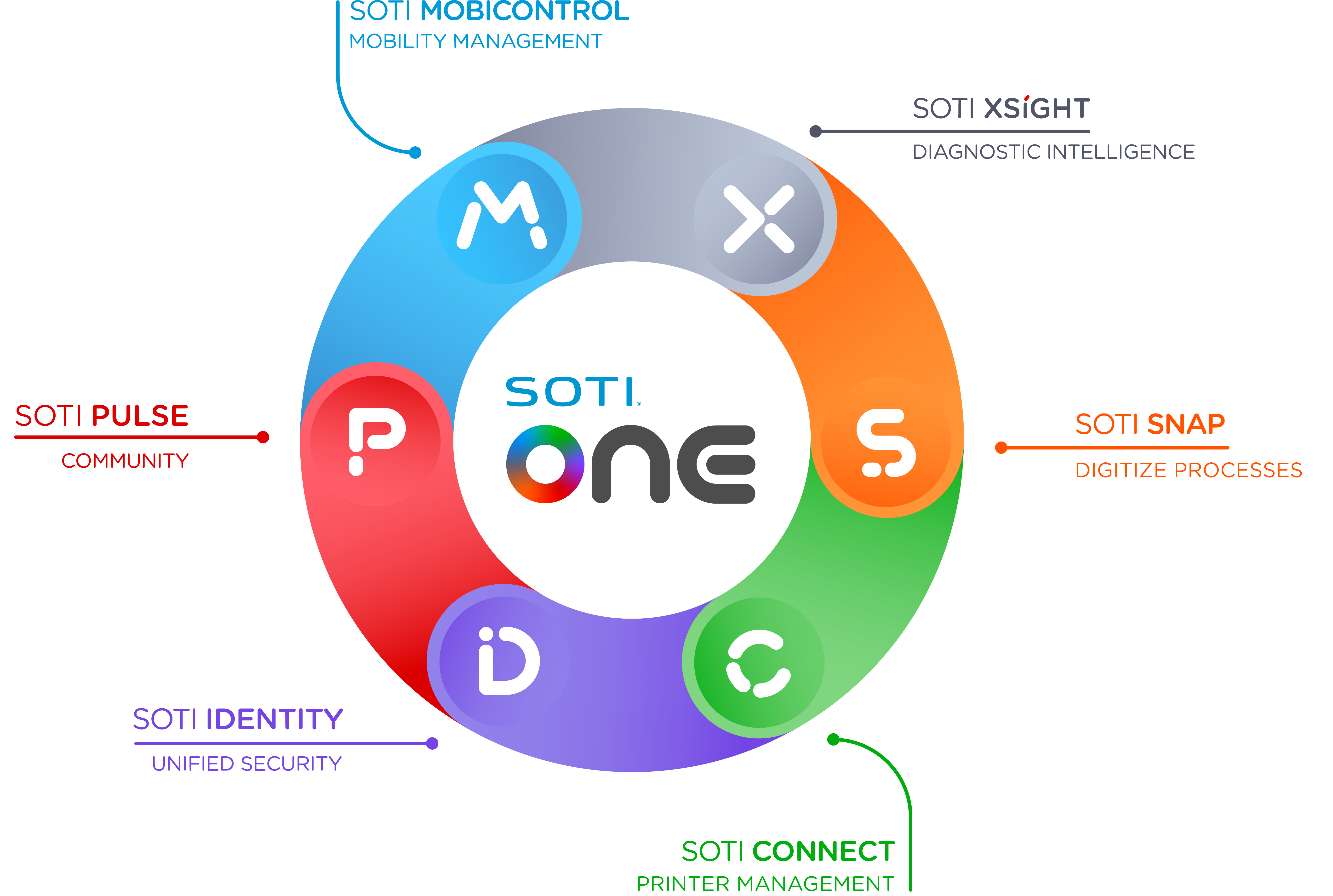 Strategic SOTI Partner
SOTI is the world's most trusted provider of mobile device management solutions, with more than 17,000 enterprise customers and millions of devices managed worldwide. SOTI's innovative portfolio of solutions and services provides the tools organizations need to truly mobilize their operations and optimize their mobility investments. SOTI extends secure mobility management to provide an integrated solution to manage and secure all mobile devices and connected peripherals in an organization.
SOTI ONE Platform — Connecting Everything

Proven Mobility Management
SOTI MobiControl makes Enterprise Mobility Management (EMM) easier than ever before. It empowers companies to securely manage any device or endpoint with any form factor and any operating system throughout their entire lifecycle; from deployment to retirement. It controls all aspects of business mobility, from tracking physical assets to managing apps and content, all while keeping devices and data, safe and secure.

Diagnostic Intelligence
SOTI XSight enables the rapid resolution of app and mobile device issues. By leveraging advanced diagnostics and analytics, IT administrators can improve performance and reduce operating costs of business-critical mobility. SOTI XSight integrates with SOTI MobiControl, providing a supercharged solution with the operational intelligence, support and management tools you need to streamline your business.

Get It Done. In a Snap
SOTI Snap is a cross-platform solution that enables organizations to rapidly build mobile apps to replace paper-based processes by using the data-capturing capabilities of your mobile devices. With SOTI Snap, you can easily digitize data collection and approval processes to make them fast and efficient, allowing your business to save money and optimizing your mobile device investment.

Keep Printing, Keep Working
SOTI Connect provides complete lifecycle management for industrial and mobile printers which are relied upon for business-critical processes such as shipping labels, barcode identifications, transaction receipts and more. SOTI Connect supports many printer OEMs and enables organizations to select the mix of printer OEMs which best suit their business-critical printing needs and manage them all using a single solution.

Secure Access to the SOTI ONE Platform
SOTI Identity enables simple and secure access to the SOTI ONE Platform suite of solutions. It provides centralized user authentication, single sign-on and role management, empowering organizations to create seamless, integrated mobility management workflows.

Collaboration At Your Fingertips
SOTI Pulse is an online community for SOTI partners and customers, and makes it easy for customers to connect, communicate and collaborate with product experts and other solutions providers, to get the most out of their mobility and IoT deployments.
Resources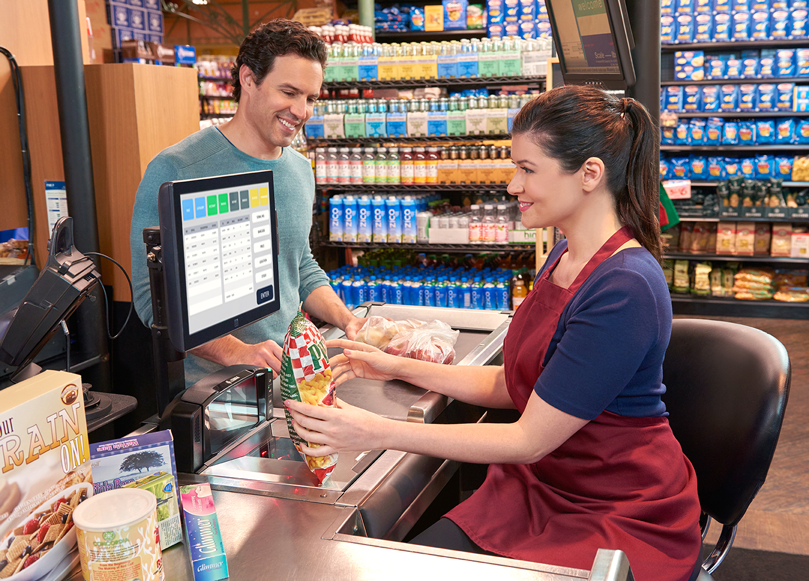 When is it Time to Use a Multi-Plane Checkout Scanner?
Simply put, shoppers do not like long checkout lines. Studies suggest the average consumer will abandon a purchase if the wait times exceed 5 minutes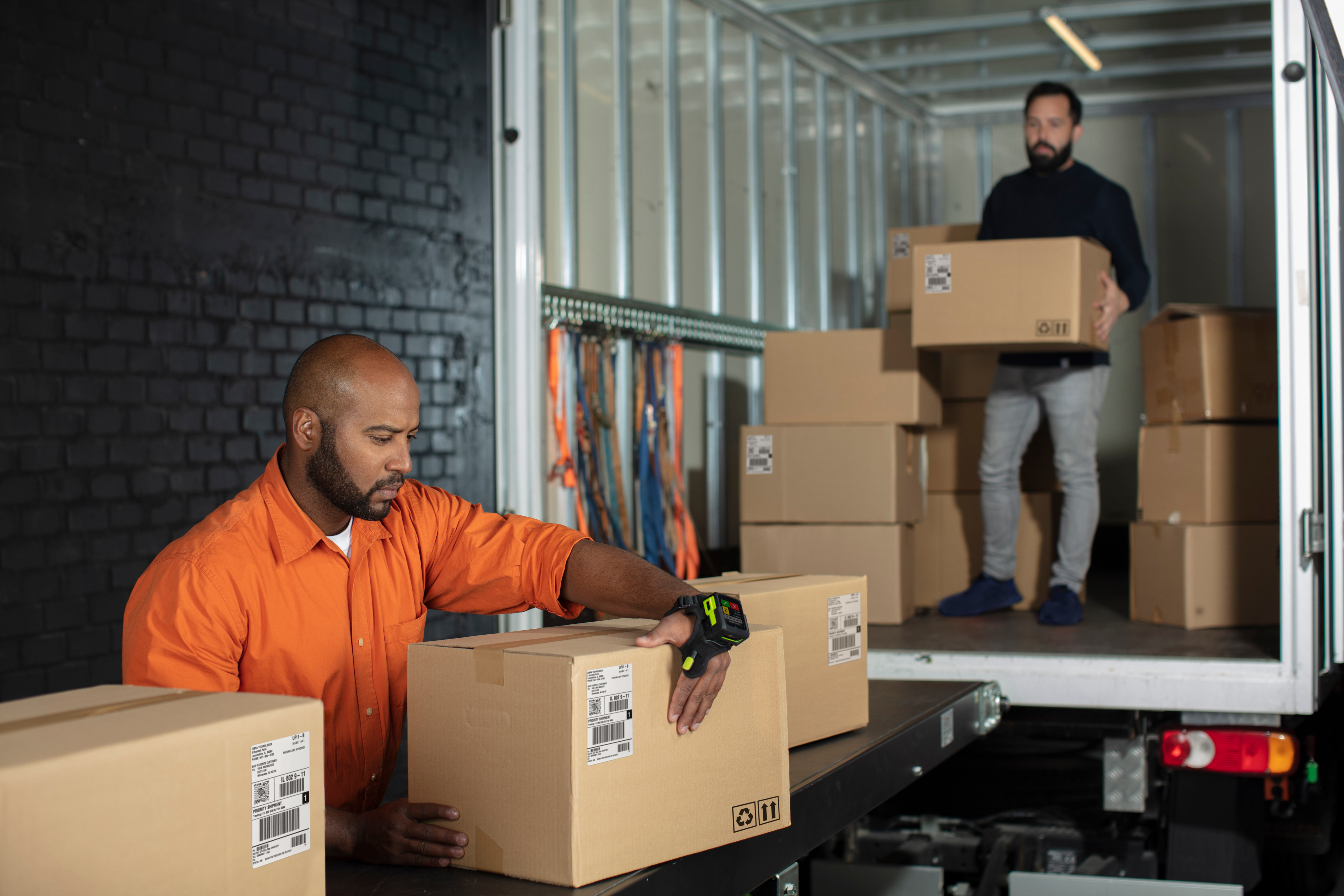 How Zebra's Latest Update to the WS50 Wearable Computer Can Improve Inventory Tracking
The WS50 mobile computer has revolutionized supply chains by consolidating intelligent computing and team communication in a small all-in-one Android...
Interested in our SOTI products?
Strategic Systems designs and configures SOTI's mobility and IoT platforms to meet your needs. Get in touch with us today to discuss how we can support your business with your SOTI ONE Platform.