Enterprise Mobility &
Location and Tracking Solutions
Strategic Systems delivers comprehensive, industry-focused, and business-aligned solutions that equip, connect, and empower your business.
Optimize the visibility, productivity, and connectivity of your workforce.
Empower your workforce – from frontline workers to c-suite executives – with leading-edge mobility and RFID services.
Meet Your Go-To Technology Provider
Strategic Systems partners with the best manufacturers in the industry, including Zebra Technologies, to bring you the latest products in mobility and RFID. Unlock your business potential with our comprehensive suite of technology products including enterprise mobile computers, barcode scanners, RFID, mobile robots, and more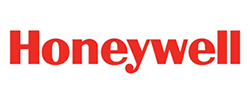 What is the Strategic difference?
Strategic Systems is leading the way for enterprise mobility and RFID solutions. For more than two decades, we have been solving complex business challenges by creating sophisticated, unique, end-to-end solutions. Our mission is to integrate innovation into your business and accelerate the achievement of your desired business outcomes.
Ready to
get started?
Are you ready to accelerate business growth and performance with enterprise technology solutions? Reach out to us to talk with our technology experts about how we can support your business goals.