BACK TO RESOURCES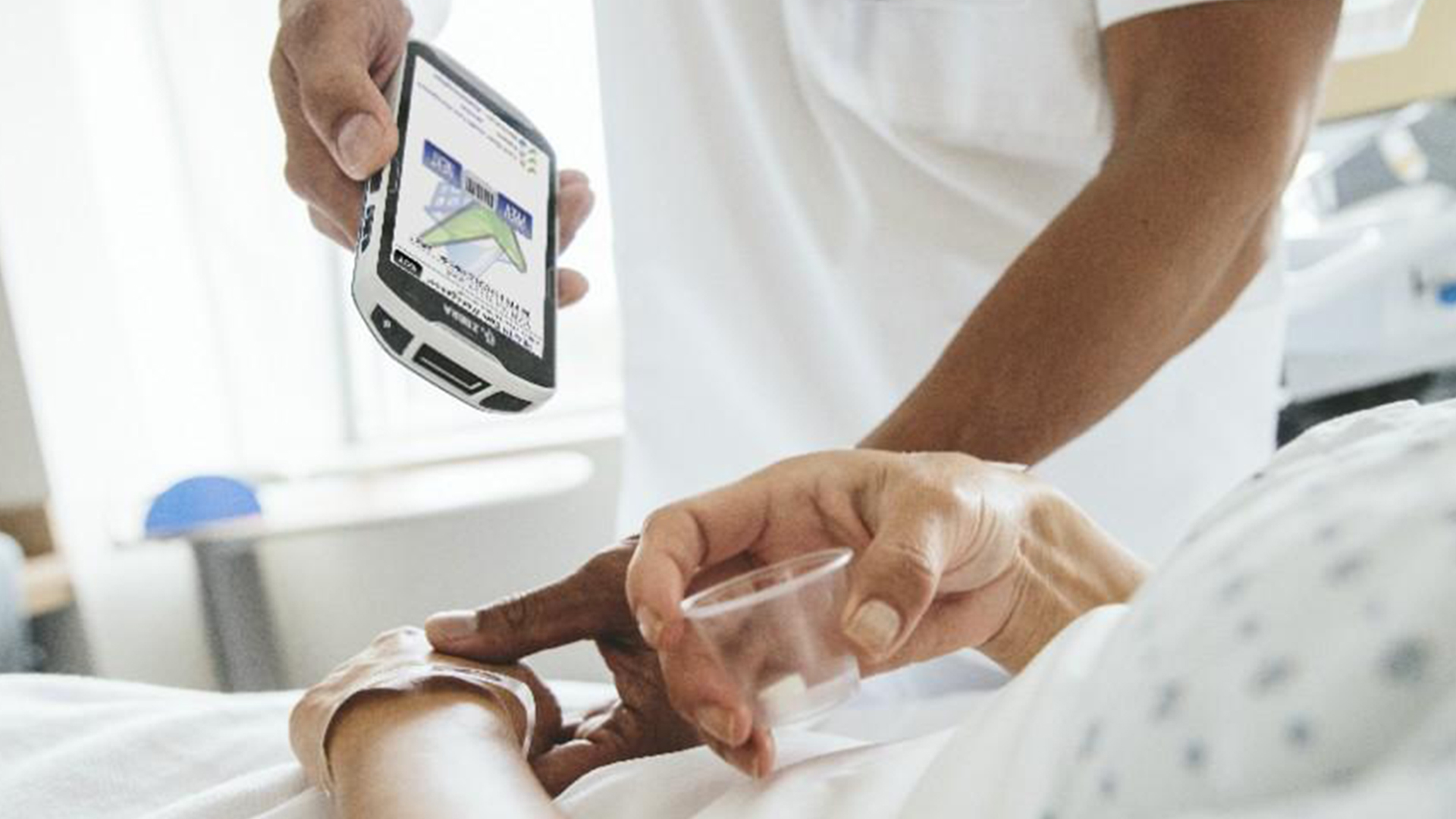 Elevating Patient Care with Mobile Technology
The demands of healthcare are always increasing. With those heightened demands comes increased pressure on the overall hospital system, patient care, and workflow processes among staff. However, increased demands don't mean there are more resources available. This forces staff to utilize limited resources to provide the best possible care for patients.
Healthcare faces complex challenges from aging populations and staff shortages to rising operational costs. These constraints place pressure on institutions, doctors, workers, patients, and communities.
Like many industries, healthcare is looking for ways to help mitigate these issues. Healthcare professionals look to technology and automation to help ease their burdens.
The factors driving investment in clinical mobility are three-fold:
Improve patient outcomes
Increase staff workflow efficiency
Reduce costs
So, what is a healthcare organization to do to balance the increased demands with limited resources?
By embracing clinical mobility, healthcare organizations can elevate patient care thanks to the advances in mobile technologies. By adopting clinical mobility principles, the healthcare industry can empower workers to bridge the gap.


What Is Clinical Mobility and How Does it Impact Patient Care?
Clinical Mobility is defined as the use of mobile devices (such as handheld mobile computers, tablets, and mobile printers) by physicians, nurses, and other healthcare professionals at the point of care.
But it goes beyond just handling technology-advanced devices. Clinical mobility can significantly improve patient care and workflows in healthcare settings.
At Strategic Systems and Technology Corporation, we've adopted the use of clinical mobility in the field that allows healthcare facilities to achieve meaningful results that:
Improve patient outcomes
Increase staff workflow efficiency
Reduce the cost of patient care
Comply with new laws and regulations
Optimize payer reimbursement in the United States
Clinical mobility technologies such as the Zebra TC51-HC touch computer can help hospitals eliminate manual, error-prone procedures. Instead, nurses and doctors can use digital solutions that increase the accuracy of patient identification. Mobile devices, such as those from Zebra Technologies, can help streamline processes and improve the quality of patient care; moreover, technology can empower supervisors and managers enhance the overall visibility of a unit or even a hospital.
Clinical mobility allows workers to capture information digitally. This data can be transmitted in real time to clinical staff. By taking advantage of automation and technology, hospitals can reduce or eliminate errors and save time.


Clinical Mobility's Expansion
In 2017, nurses, physicians, and pharmacists where surveyed on mobile usage by Zebra Technologies. The results were not entirely surprising. As the most frequent users of mobile computers, 65 percent of nurses reported using mobile computing devices. Physicians were next at 51 percent, with pharmacists coming in third at 42 percent.
Within five years, those numbers are expected to skyrocket. By 2022, more than 95 percent of nurses, physicians, and pharmacists will be using mobile devices to deliver enhanced patient care.
Increased usage is expected because early adopters have seen results. Hospitals reported to Zebra that they had realized a 55 percent reduction in patient care cost due to the usage of mobile devices. But there hasn't been a reduction in the quality of care. More than 70 percent said they had seen improved patient care, and more than 60 percent of nurses have seen a reduction in medicine registration errors.
Perhaps best of all, 77 percent of patients said they felt positive about clinicians using mobile devices for their care.
Clinical mobility solutions are expanding. Emergency room personnel, lab technicians, and others are all adopting mobile devices in their work. This means hospital workers will have the ability to use applications to improve their workflows for specimen collection, patient monitoring, electronic health notifications, and biomedical devices.

The Future for Healthcare and Patient Care Specifically
While no one knows what the future holds for healthcare technology, it's undeniable that clinical mobility will continue to play a large role. More hospitals are using healthcare technology solutions and integrating data for equipment, supplies, and health information systems.
It's expected that remote patient monitoring, telehealth, artificial intelligence, cloud applications for IT, and other uses will experience major growth in the coming years. How can Strategic Systems and clinical mobility help your hospital or healthcare facility?
You can contact us at 877-389-7255 or email us at sales@sstid.com, and we'll be happy to discuss how groundbreaking applications can help you elevate your patient care.