BACK TO RESOURCES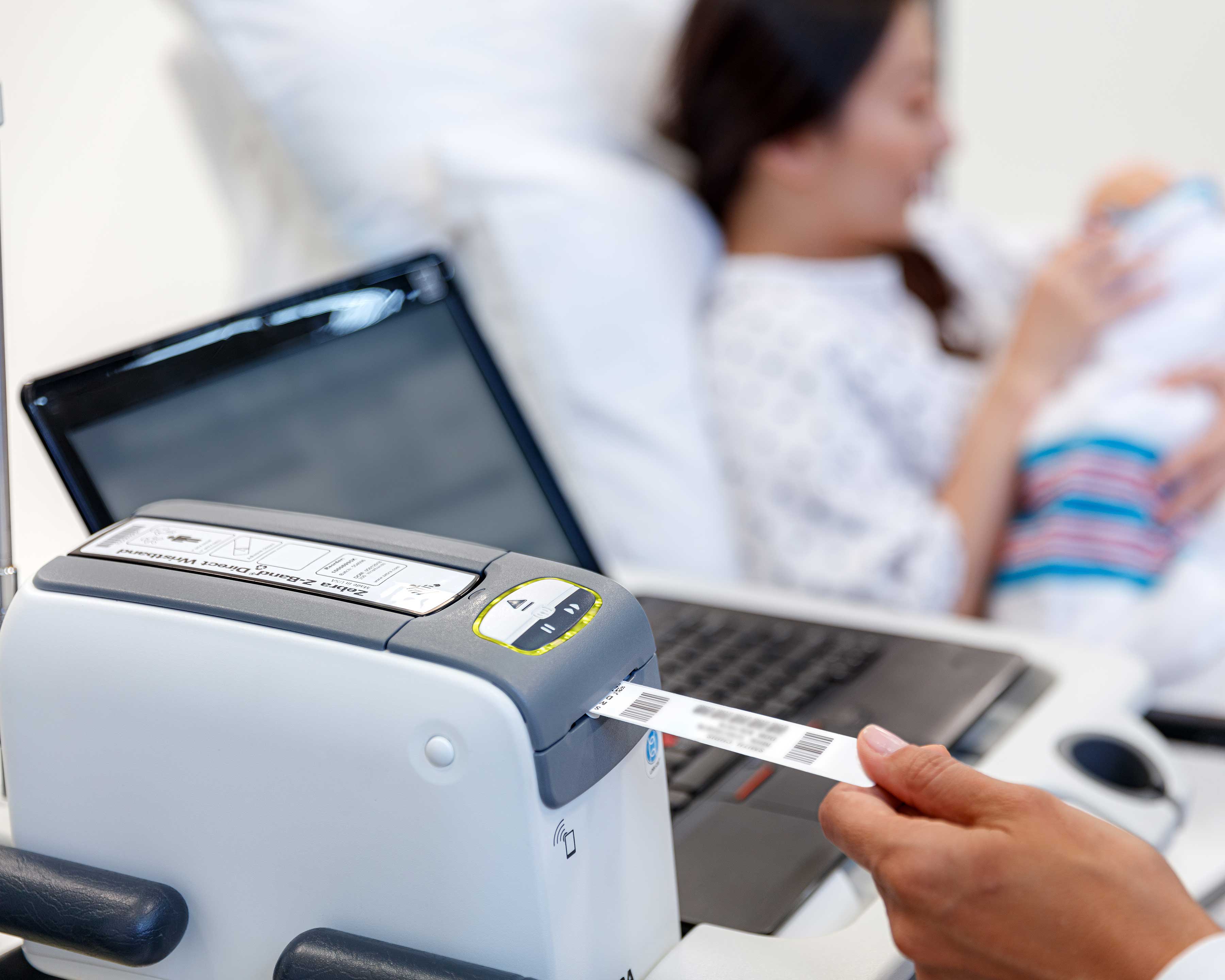 Discover Ultimate Security with the Zebra ZD510 Wristband Printer
We'll cut to the chase...
There is no question that hospitals and businesses want the most adaptable wristband printer available, and the Zebra ZD510-HC is the best in its class. A wristband printer that won't budge with hand sanitizer or creams and is highly customizable is hard to resist.
We have seen a definite market need for variety and durability. Zebra inexplicably has both with application so easy to use that companies don't have to spend excessive time training or fussing with un-intuitive software that makes processes more difficult.
Since wristbands are the bedrock of patient and attendee safety, The ZD510-HC wristband printer combines direct thermal printing, easy-to-load cartridges, and the only antimicrobial-coated wristbands on the market. This design mitigates the concern of fading and the presence of illegible prints, ensuring that barcodes will scan on demand.
And with over 3 billion patients identified since 1998, hospitals can safely rely on the dependability and merit of Zebra.
On the other hand, no one can ensure safety with a facility that has bands/printers that are not functioning correctly. It leaves operations compromised, which can be an expensive ordeal that can cost businesses and hurt patients and occupants.
So, what's the big deal with the software in the ZD510-HC and how does it heighten security? There is a lot to say about that. Zebra has developed an original software, Zebra Print DNA, that derives insights from thousands of use cases, installing features and internal processes that are sure to perform at the highest level of aptitude.
Moreover, there will never be a need to agonize over security again with the PrintSecure feature. Companies can now encrypt connections and permit or restrict access with over 30 settings to fine-tune protecting patient data and blocking unauthorized use.
Enliven your printed tags with a product that is...
6x More Durable: This wristband is proven to withstand water, soap, foams, alcohol, and other solvents without deterioration or destruction. It's built to last.
Easy to Deploy: There are multiple connectivity options with Ethernet, USB, USB Host, and Bluetooth.
Highly Transferable: Your existing inventory of cartridges is transferrable with the Native ZPL support.
Easily Loaded: This is the simplest wristband printer on the market. Just insert and allow the encrypted smart chip to immediately calibrate.
Shh, It's Already Working: This wristband printer makes virtually no noise, so you don't disturb professionals or patients.
Designed for safety, designed for you. This tool increases efficiency while still retaining protection and usability. Use it in hospitals, entertainment centers, and even amusement park admissions to better regulate facilities and create more comprehensible systems. Thinking of going beyond the surface with this product? Schedule a meeting with our devoted team at Strategic Systems through our contact form today to discuss automating, modernizing, and upgrading your facility.