BACK TO RESOURCES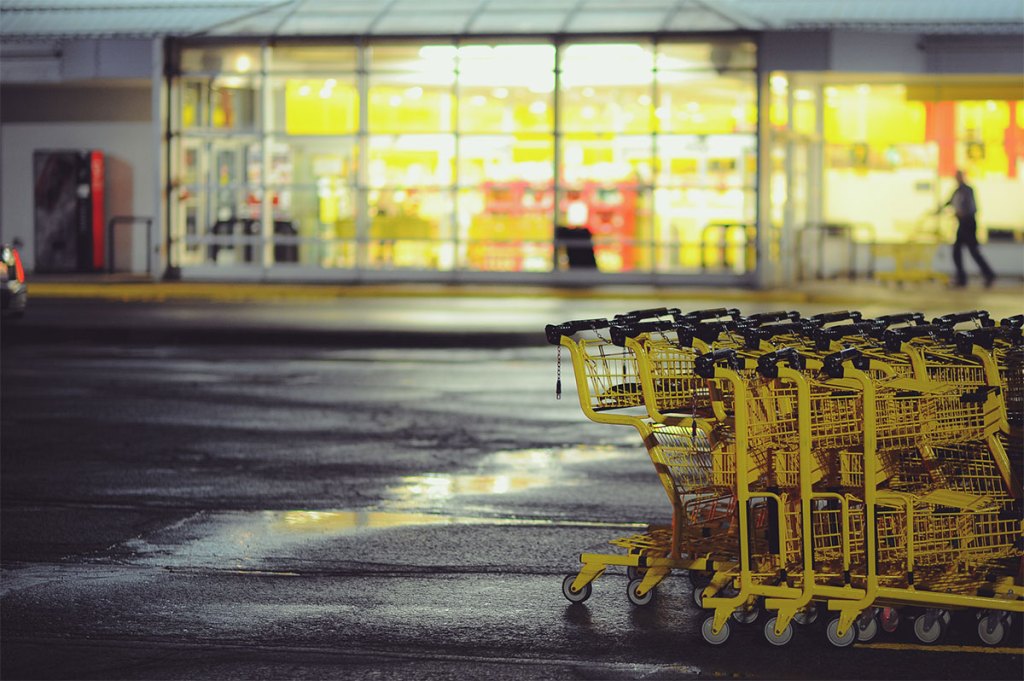 Top Drivers of Retail Technology Investments in 2018 and Beyond
Retailers are responding to rapidly changing consumer demands and intense competition from Amazon by embracing retail technology and omnichannel strategies.
In fact, retail technology is at the core of many retailers' focus, concerns, and investment plans, as measured by the 2017 Retail Vision Study by our partners at Zebra Technologies.
Zebra's global study captured critical data points and insights on a number topics, including the top five drivers for retail technology investments in 2018 and beyond.
Here's a breakdown of those top five drivers and where retailers are focusing their investments.
1. Enhancing customer experience.
Digital disruption has created connected, savvy shoppers who demand a fast, convenient, and personalized shopping experience—wherever it takes place.
To address this, many brick-and-mortar retail stores are adopting mobile point-of-sale devices, tablets, and handheld mobile computers.
These allow staff to mobilize customer service, deliver personalized service, and offer faster checkouts.
For example, retail staff can scan and accept credit card or debit card payments in a store aisle rather than at a fixed POS terminal that requires customers to wait in checkout lines.
Retail staff can also use tablets and mobile computers to access retail business apps and provide personalized in-aisle service, including product pricing, availability, and even home delivery options.
2. Generating revenue.
Retailers are looking to boost revenue not only by mobilizing and enhancing customer service, but also by leveraging more sophisticated technologies.
One way technology can generate revenue is by using sensors on shelves and racks, as well as cameras and video analytics, to collect and exchange data about in-store shopping behavior, browsing, and traffic levels.
Sensors and beacons also allow retailers to use mobile apps and locationing technology to beam customized coupons to shoppers and showcase flash sales or upsell products.
3. Reducing operating costs.
Retailers are also finding new and efficient ways to optimize their supply chain and reduce costs by using radio frequency identification (RFID) to automate inventory.
For example, apparel and footwear retailers have reported inventory labor reductions of over 75% by moving from manual to RFID automated item counting.
Retailers are also adopting hands-free and mobile computing and scanning technologies to automate packing and shipping, as well as order fulfillment.
4. Improving inventory management.
Retail inventory accuracy is now more critical than ever because the supply chain must meet both brick-and-mortar and digital shopping demands.
In fact, as Zebra's study revealed, retailers say superior omnichannel support requires 90% or better inventory accuracy.
Unfortunately, the industry lags far behind with studies indicating that typical accuracy is only 65%.
As a result, 72% of retailers plan to reinvent their supply chain with real-time visibility enabled by automation, sensors, and analytics.
In fact, RFID alone can boost inventory accuracy to 95%, while out-of-stocks can be reduced by 60% to 80% with item-level RFID tagging.
Not surprisingly, over 70% of surveyed retailers plan to deploy, or are already using, item-level RFID tracking.
5. Keeping pace with the competition.
Ultimately, these strategies are aimed at keeping pace with online competitors such as Amazon, along with emerging omnichannel powerhouses such as Wal-Mart.
These competitors have embraced and invested heavily in technology, and other retailers will have to do the same to survive.
Otherwise, subpar service, inefficiency, and poor inventory management will drive customers to find and buy the same product, potentially at a better price, from these and other competitors who are leveraging innovative technologies and omnichannel strategies.
Thankfully, though, that doesn't have to be the outcome; our experts at Strategic Systems are here to help.
If you'd like to learn about the latest technologies to help retailers gain a competitive edge, contact us now for a free consultation.