BACK TO RESOURCES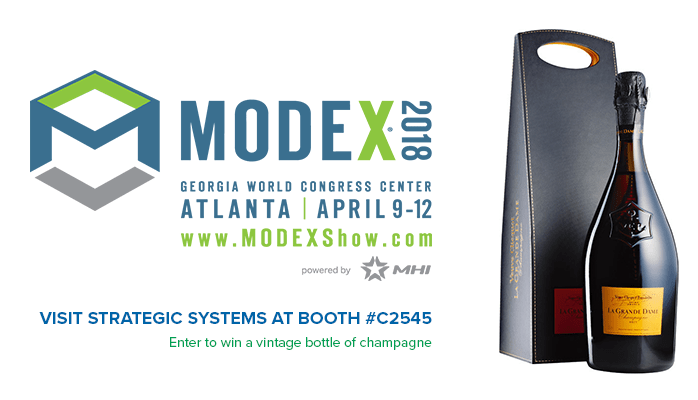 Five Reasons to Visit the Strategic Systems Booth at MODEX 2018
Headed to MODEX next week?
Here are five reasons to stop by Strategic Systems' booth #C2454:
1. Check out the latest version of our flagship RFID solution that enables you to deploy RFID in ⅓ of the time at ⅓ of the cost.
2. Explore the latest in enterprise mobility, including mobile computers, tablets, handheld RFID readers, printers, wearables, and more.
3. Talk with our advanced data collection and RFID experts about any specific challenges you're facing.
4. Schedule a complimentary Strategic RFID Assessment, our proven method to systematically determine if RFID is right for your company.
5. Enter to win a vintage bottle of Veuve Clicquot La Grande Dame 2006 champagne.
Whether you're looking to make new contacts, discover cutting-edge solutions, or learn about the latest trends, MODEX and Strategic Systems have you covered.
If you haven't registered, it's not too late. Click here for your complimentary pass.
Hope to see you there!