BACK TO RESOURCES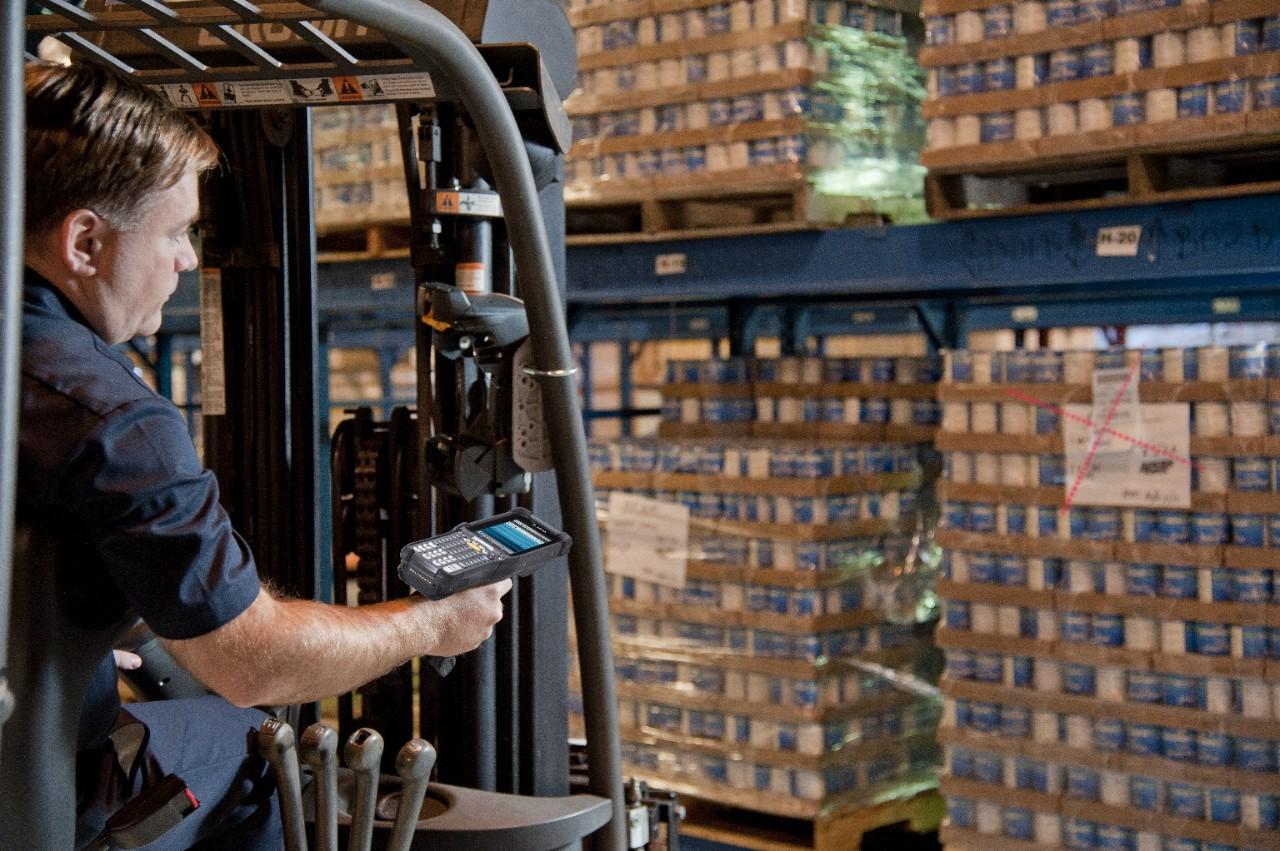 Introducing the MC9300 Handheld Mobile Computer
Warehouses and manufacturing plants worldwide have used over three million MC9000 Series mobile computers to streamline operations. But today's demanding customers require you to ship more orders every day, faster than ever. Introducing the mobile computer that can get it done, the ultimate ultra-rugged MC9300 — the next evolution of the world's best-selling and most trusted Android enterprise mobile computer, delivering the ultimate Android platform for business and the ultimate in application support. And since you can run your existing TE apps right out of the box, migrating to Android couldn't be easier.
Why should you consider the MC9300?
Rise to meet sky — rocketing demands.
Get the features you need to handle and ship more orders every day, with the MC9300. Android offers the ultimate in simplicity and your workers already know it well. All-touch Terminal Emulation transforms your green screens into intuitive touch screens that reduce keystrokes, errors and training time. Get fast capture of virtually any barcode with the engines that set the bar for scanning performance. And maximum computing power, memory and WiFi connection speeds ensure superior performance on the apps of today and tomorrow.
Create the perfect device for every job.
With the MC9300, you get more model options than any device in this class. Choose from a wide variety of glove-friendly keypads that allow you to simplify data entry for your apps. Four scan engine options let you match the engine to your scanning need — including direct part marks and extended range scanning. And there are freezer and non-incendive* models for your most challenging environments. The result? Your workers get purposebuilt devices that maximize efficiency and productivity, while IT gets the simplicity of supporting a single platform.
More ways to capture more types of data.
Choose short, mid, or extraordinarily long-range 1D/2D scanning that can capture barcodes in hand and on your uppermost warehouse racks. There's a model for the lightning-fast capture of virtually every direct part mark for track and trace applications. The optional 13 MP camera captures detailed photos and videos to document proof of condition and more.
Keypad and touchscreen support for your apps.
Migration to Android couldn't be easier — the MC9300 supports your TE apps, right out of the box. The built-in keyboard delivers the same experience your workers have today — no change in workflow, no training required. And when you're ready to migrate to touchbased input, Zebra's All-touch TE easily turns your 'green screens' into the elegant, touchcentric and easy-to-use apps your workforce expects — boosting worker productivity and on-the-job satisfaction to a whole new level.
Mobility DNA for an unmatched feature set — and value.
Zebra's Mobility DNA provides powerful features that no other competitive product can offer — features that simplify everything from data capture to device management, all focused at improving your productivity. And with LifeGuard for Android (available with a Zebra OneCare contract), you can count on Zebra to provide 8 years of OS security support, providing the peace of mind that your devices, the data on your devices and the networks your devices are connected to stay safe.
Learn more about the all new Zebra MC9300.