BACK TO RESOURCES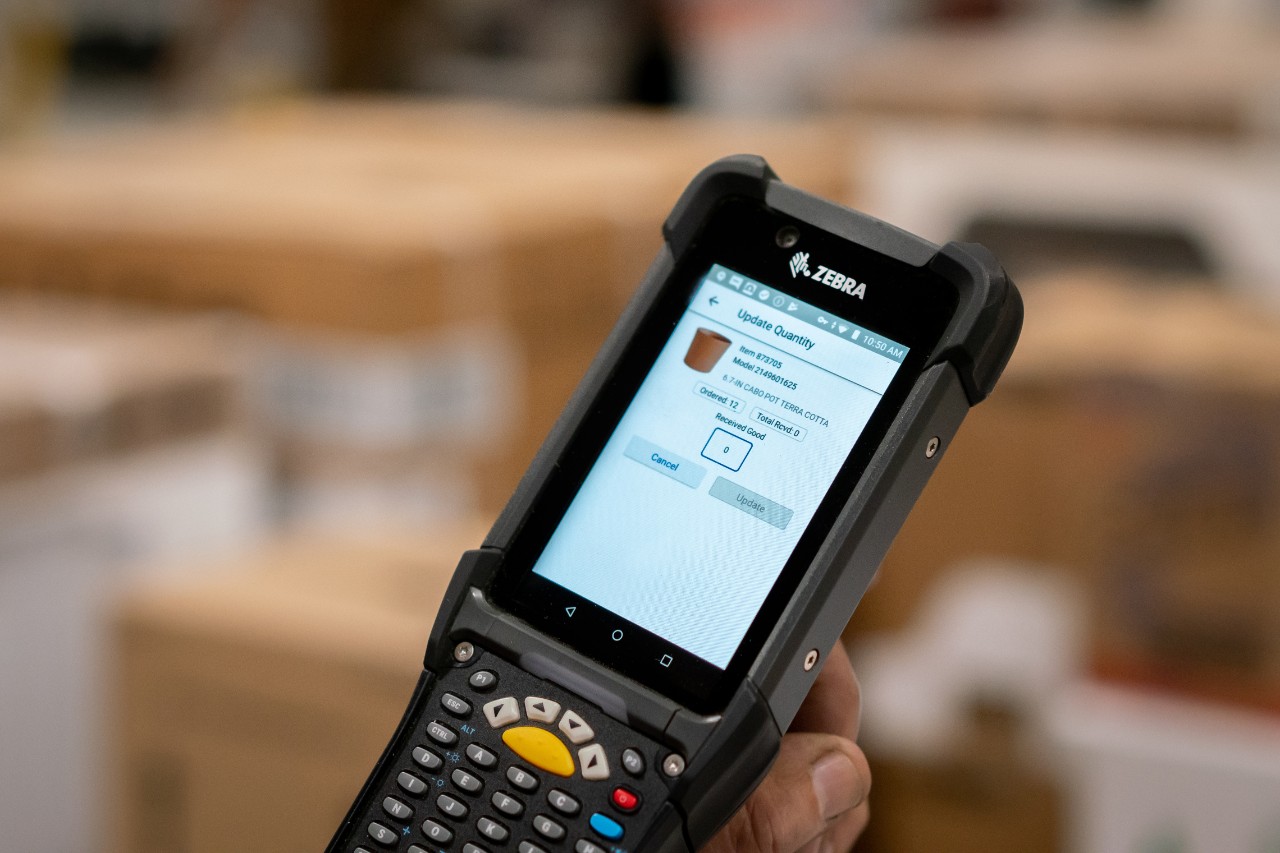 Boost Operational Efficiency with the Go Zebra Trade-in Program
Staying ahead of the competition requires leveraging cutting-edge technology in today's fast-paced business environment. Outdated devices can hinder operational efficiency, leading to errors, delays, and unnecessary complexity. That's where Zebra Technologies comes in with their Go Zebra Trade-in Program. Strategic Systems is proud to partner with Zebra to bring you this exciting promotion.
Let's explore how the Go Zebra campaign can benefit your business and propel it to new heights.
Unleash the Power of Modern Technology
Outdated technology can be a significant barrier to success. The Go Zebra Trade-in Program provides the perfect opportunity to upgrade your old devices and equip your frontline workers with the tools they need to excel. By transitioning from lagging legacies to leading-edge solutions, you can revolutionize your workflows and unlock new levels of productivity.
Complex workflows can slow down operations and increase the likelihood of errors. With Zebra's eligible mobile computers and tablets, you can replace cumbersome processes with streamlined, one-step simplicity. These intelligent devices are designed to handle the daily grind, ensuring your workers have the answers they need. Zebra's devices empower your team to perform at their best by reducing workloads and enhancing decision-making capabilities.


Seamless Data Capture
From the checkout line to the production line, capturing critical data accurately and efficiently is paramount. Zebra's next-generation scanners offer unparalleled productivity and reliability, minimizing errors and maximizing throughput. Say goodbye to costly data entry mistakes and welcome a new era of data capture that saves time, improves accuracy, and boosts customer satisfaction.


Supply Chain Visibility Redefined
Zebra's cutting-edge portfolio of environmental sensors introduces a new level of supply chain visibility. Whether you need ready-to-use thermal printable indicators or electronic sensors for wireless monitoring of environmentally sensitive products, Zebra has you covered. These solutions provide real-time insights into your supply chain, enabling you to make informed decisions, mitigate risks, and ensure product integrity.


Robust and Dependable Printing Solutions
Printers are the unsung heroes of many businesses, facing challenging environments and demanding workloads daily. Zebra printers are built to withstand harsh conditions, including extreme temperatures, drops, and exposure to dirt and moisture. By choosing a Zebra printer, you can trade downtime for uptime, ensuring your printing operations continue without interruption.
Earn Cash Back and Take Advantage of Exclusive Offers
As part of the Go Zebra Trade-in Program, Zebra offers additional incentives to enhance your savings. For example, by trading in your Quad Battery Charger, you can earn $20 cash back on Zebra's new Dual 3-Slot Battery Charger. This charger supports a wide range of PowerPrecision+ batteries, providing convenient and efficient charging capabilities for your devices.

Don't miss out on the chance to transform your business with Zebra's Go Zebra Trade-in Program. To get started, schedule a consultation with Strategic Systems, your authorized Zebra Partner. Our experienced team will guide you through the process, considering your specific requirements, applications, and work environments. We'll help you select the right solutions that improve productivity, lower costs, and boost customer satisfaction.


The Go Zebra Trade-in Program presents an exceptional opportunity for businesses to upgrade their technology, simplify workflows, and gain a competitive edge. By partnering with Strategic Systems and Zebra Technologies, you can access a wide range of innovative devices that are purpose-built to meet your unique needs. Take advantage of this promotion today by scheduling a consultation with us through our contact form. Embrace the power of modern technology and propel your business toward a brighter future.

Let us help you unlock the full potential of your operations with Zebra's industry-leading solutions.