BACK TO RESOURCES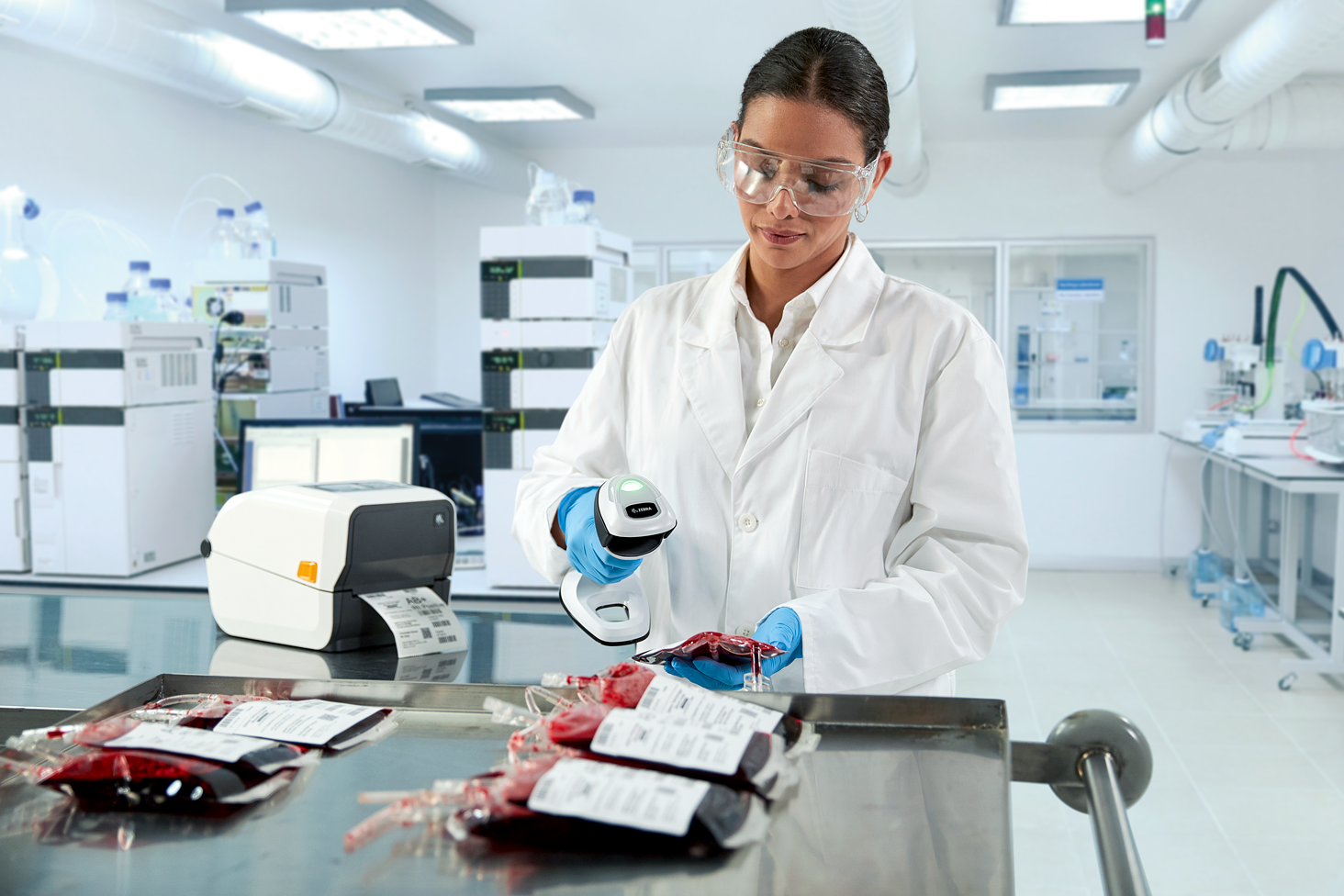 Bring RFID Efficiency to Specimen Tracking with the DS9900 Series
Healthcare facilities cannot risk data errors within their daily operations. Nevertheless, an estimated 400,000 hospitalized patients deal with an error each year. In addition to being potentially fatal, medical errors cost approximately $4 billion per year and add mounting stress to already-overworked caregivers.
To reduce data capture errors from progressing through healthcare facilities, decision-makers have sought to automate reporting with intelligent scanning and readable identifiers. As a result, handheld imagers have become one of the best alternatives for accelerating accurate data capture. However, when it comes to specimen tracking and lab workflows, general-purpose imagers struggle to read barcodes that are:
Small

Curved

Color-coded

Located under glass surfaces (such as specimen trays)
Unreadable barcodes must then be entered manually, slowing down workflows and leaving room for costly errors. As a result, leading tech players now leverage RFID imaging to overcome lab scanning challenges.
Scan More & See More with Zebra
To maximize productivity and accuracy in the lab, Zebra's DS9900 Series imagers are optimized to read barcodes in any shape. Whether it be for rapid-fire vial scanning or biopsy cassette identification, the DS9900 leverages RFID to capture multiple barcodes quickly within a single motion.
Built with one of the fastest first-pass read rates in the industry, the DS9900 is equipped with a wider field of view and precise imager to prevent accidental scanning of nearby specimens when using the hands-free mode. Moreover, the handheld mode contains an extended read range and a capacitive touch sensor for hand detection to adjust motion detection. Bold hands-free and handheld modes harness the speed and accuracy of RFID scanning to mainstream lab applications such as:
Tracking blood bags to ensure accurate supply levels and identification.

Capture driver's license data with additional parsing to auto-populate admission forms.

Manage medication stock in real-time to prevent sudden shortages.

Biopsy tracking, which has proven challenging for general-purpose scanners using red illumination.

Blood test scanning utilizing small, curved barcodes on specimen vials.
Dependable identification is at the core of quality patient care. Reach out to our modernization teams to learn more about how you can maximize accurate specimen identification with healthcare-ready RFID scanning.